Old Dance Remix Vol 41 (2011)
895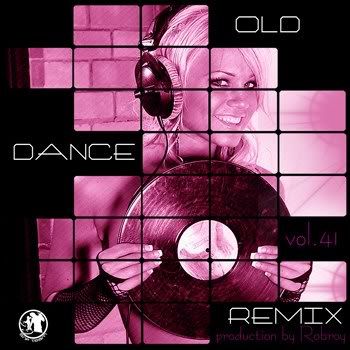 Artist:
VA
Album:
Old Dance Remix Vol 41
Year:
2011
Label:
n/a
Genre:
Eurodance
Codec:
MP3
Bitrate audio:
320 Kbps
Playtime:
1:31:21
Total Size:
220 mb
Unmixed
01. X-Pression - This Is Our Night (Single Radio Edit)
02. Dance 2 Trance - Power Of American Natives (Vocal Mix feat. Linda Rocco)
03. Savage - Only You (Harmless Project Remix)
04. BG The Prince Of Rap - The Colour Of My Dreams (TN'T Party Prince Mix)
05. Captain Jack - Soldier Soldier (Beatdisaster Remix)
06. Beat System - Fresh (Summer Classic Club Version)
07. S.A.Y. feat Pete D Moore - Music Takes You Higher (Radio Mix)
08. Ace Of Base - All For You (The Disco Boys Remix)
09. Bad Boys Blue - Lady Blue (Sergey Static Remix)
10. Captain Hollywood Project - Only With You (Magic Remix)
11. Funky Chicos - Touch Me (Pulsedriver Remix)
12. Samantha Fox - I Surrender (Gremly Remix)
13. Money-G feat. Falco - Jeanny (UK Mix)
14. Stevie Wonder - I Just Called To Say I Love You (Dj Fisun Extended Mix)
15. Systems In Blue - Dr. No (Extended Version)
Mixed
16. DJ Mischen - Sandra Megamix [Bonus] (00:14:28)
Download Links
http://www.filesonic.com/file/4067694984/VA - Old Dance Remix Vol 41 - 2011.rar

or
http://www.uploadstation.com/file/dG9JSZ4/VA_-_Old_Dance_Remix_Vol_41_-_2011.rar
Estimado visitante, Para descargar estos archivos tienes que estar registrado en el sitio
.
Puedes
Registrarte aquí
.